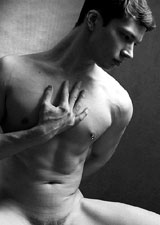 Anton Volkov
Anton Volkov lives in Moscow, Russia. His search for beauty has come to occupy a prominent place in his photography. Being surrounded by beautiful girls is an easy thing when one lives in Moscow, a city notorious for its photogenic women.
Anton launched his official website, avErotica.com, in 2007. It showcases his gorgeous, high-resolution nude photography and high-definition video. His skill as shooting naked, Russian girls is astounding and this is one publication that fans of the Russian nude will want to see.

CONTACT INFORMATION
Location: Moscow, Russia
Email: anton @ averotica.com
Website: www.averotica.com
PRINT SALES & INFORMATION
Yes - contact artist directly to purchase fine art prints.
EXHIBITION LIST