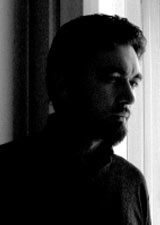 Michele Stuppiello
Italian photographer Michele Stuppiello was born in 1977. He lives in The eternal city of Rome and is a graduate of the Academy of Fine Art. His photographs have been published in several national and international magazines, including Il Fotografo, PC Photo, and [NU] Magazine.

Michele likens his photography work to poetry, or at least notes that like the written art form, his is an attempt to transcend everday reality so that one may better see the essence of the given subject. Every image is like a collection of "little verses", he says, and the photographer is in effect describing, revealing, and in a deeper sense, immortalizing that which is photographed.

CONTACT INFORMATION
Location: Rome, Italy
Email: mistuppi@tin.it
Website: www.michelestuppiello.it
PRINT SALES & INFORMATION
Yes - contact artist directly to purchase fine art prints.
EXHIBITION LIST