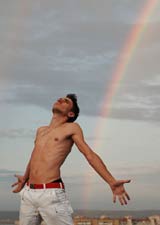 Serge Konstantinov
Born in the USSR in 1983, Russian photographer Serge Konstantinov resides in the city of Kazan. He specializes in shooting nudes and is especially fond of juxtaposing the soft, youthful flesh of his models with that of the many ancient buildings of his capital city. Serge currently shoots with a NIKON D300 along with Nikkor lenses.
CONTACT INFORMATION
Location: Kazan, Russia
Email: sergekazan @ mail.ru
Website:
PRINT SALES & INFORMATION
Yes - contact artist directly to purchase fine art prints.
EXHIBITION LIST