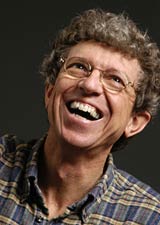 Barend Houtsmuller

Barend A. M. Houtsmuller discovered photography in 1976. He saw the medium as the perfect vehicle for expressing himself. After graduating from the

Institute for Audiovisual Communication

in

Haarlem

he received a grant from the Prince Bernhard Foundation to go to the Venice Festival and workshops at the

International Center of Photography
. He studied with the likes of Nathan Lyons, Duane Michaels, and Christian Vogt. He returned to the

Netherlands

in 1980 and
soon partnered with several other photographers in founding gallery
and accompanying magazine,

Perspektief

,in the city of
Rotterdam

.

The female form is the main subject of

Houtsmuller's

work. Aesthetics are stressed over eroticism and his photographs are grounded in classic elements and strong forms. His work has been

exhibited in many countries in

Europe

and accepted in collections like the Amsterdam Rijksmuseum, The International Polaroid Collection (USA),

Bibliothèque

Nationale

Paris (FR) and the International Bert

Hartkamp

collection. His book The Other Side of the Light was published in 1985 and contains eighty infrared images of women.

About his work

Barend Houtsmuller

says: "Photography is one of the best ways to visualize my world of ideas. I am obsessed with the beauty of females. My work is the visible form of the fantasies which are created between my models and me. Much is originated spontaneously in the intimacy of the sessions at my studio, but ultimately I will have everything under control. Nothing happens accidentally and at the end I often use image manipulation to intensify the picture".



CONTACT INFORMATION
Location: Woerden, The Netherlands
Email: foto@houtsmuller.com
Website: www.houtsmuller.com
PRINT SALES & INFORMATION
Yes - contact artist directly to purchase fine art prints.
EXHIBITION LIST