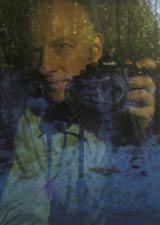 Clerville
Clerville is an amateur photographer living near Paris, France. He works as an Information Technology Projects Manager for a software company. But it is photography that inspires him. Many things capture his imagination; the beauty of raindrops, the magic of people making love, and so forth. What he sees that enlightens his mind is what he wants to show and share with others.

Clerville uses is a Nikon D200 body with a combination of Nikon lenses. Most of his pictures are captured with natural, available light, but when required, he uses an Elinchrom 400W or a small Nikon SB-600 that he always carries with him as a backup source of light.

CONTACT INFORMATION
Location: France
Email: clerville@myownlife.net
Website:
PRINT SALES & INFORMATION
Yes - contact artist directly to purchase fine art prints.
EXHIBITION LIST